Privacy Policy
1. NON DISCLOSURE
We do not disclose anyone's name, email address, emails sent, IP address, or other personal information gathered from anyone in the course of providing our services, products and advice. Anyone sending email messages or attachments to us for any lawful purpose will not have their information disclosed to any party not connected with NightHawk Investigations.
2. NOT FOR SALE
We do not sell, trade, or transfer anyone's information. We use information sent only for the purpose which was intended by the sender. Any data we are given, collect, store, or know of in the course of our business is secured information. Sensitive data about individuals or entities is encrypted to the 256 bit level, which meets or exceeds the security requirements of most financial institutions.
3. SECURED HOSTING
Data that is incidentally or routinely collected and stored by hosting machines is subject to the legal protection and obligation imposed on the owner of the hosting machines and we accept in good faith that the organizations providing hosting services to us protect the privacy of individuals who's data may reside on their machines. We use a third party backup solution that is ISO 27001 certified. All data is encrypted onsite at the 256 bit level prior to transfer. Once the data arrives at the first third party center, it is mirrored (copied) and moved to a second data center in a seperate geographical location for redundancy. We take data security VERY seriously.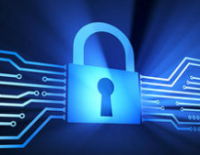 4. ABIDE BY THE LAW
All or any of our commitments expressed within this section of the site are relinquished if we are required to cooperate with a lawful process of a law enforcement agency duly authorized by law to access such data and information, or are required to relinquish such commitment under subpoena.
5. UPDATES TO POLICY
If our privacy policy is changed, it will be notified on this page. Policy changes will apply only to information collected after the date of the change. This policy was last modified on April 4th, 2009.
6. REACHING OUT
If you have any questions or comments regarding our policy, feel free to email our CIO directly at Jamie@nhawk.com. The online privacy policy only applies to our website, and not information collected offline.